Farmer's Market & Gardens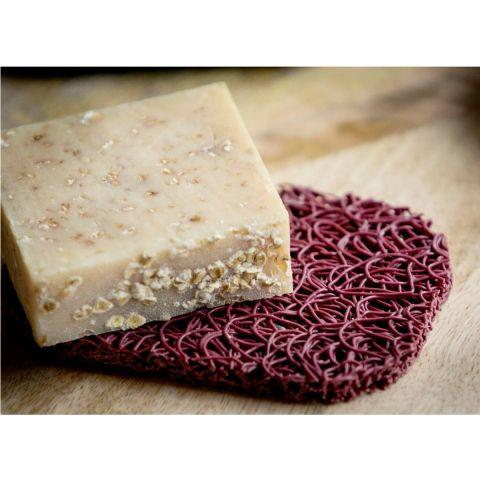 Bubbles Etc. - Levelland, TX
Bubbles Etc. carries All Natural Handmade/Handpoured Hand & Body Soaps, Lotion Bars, Bath Bombs, Lips Balms & Sugar Scrubs made with Essential OIls. They also carry a line of soaps & lotions made with New Zealand Manuka Honey. Bubbles Etc. offers an assortment of Bath accessories and decor. They are exclusive to the PB Marketplace and located in the Tan Cottage. Follow Bubbles Etc. on Facebook.
Crazy Chic Designs - Sundown, TX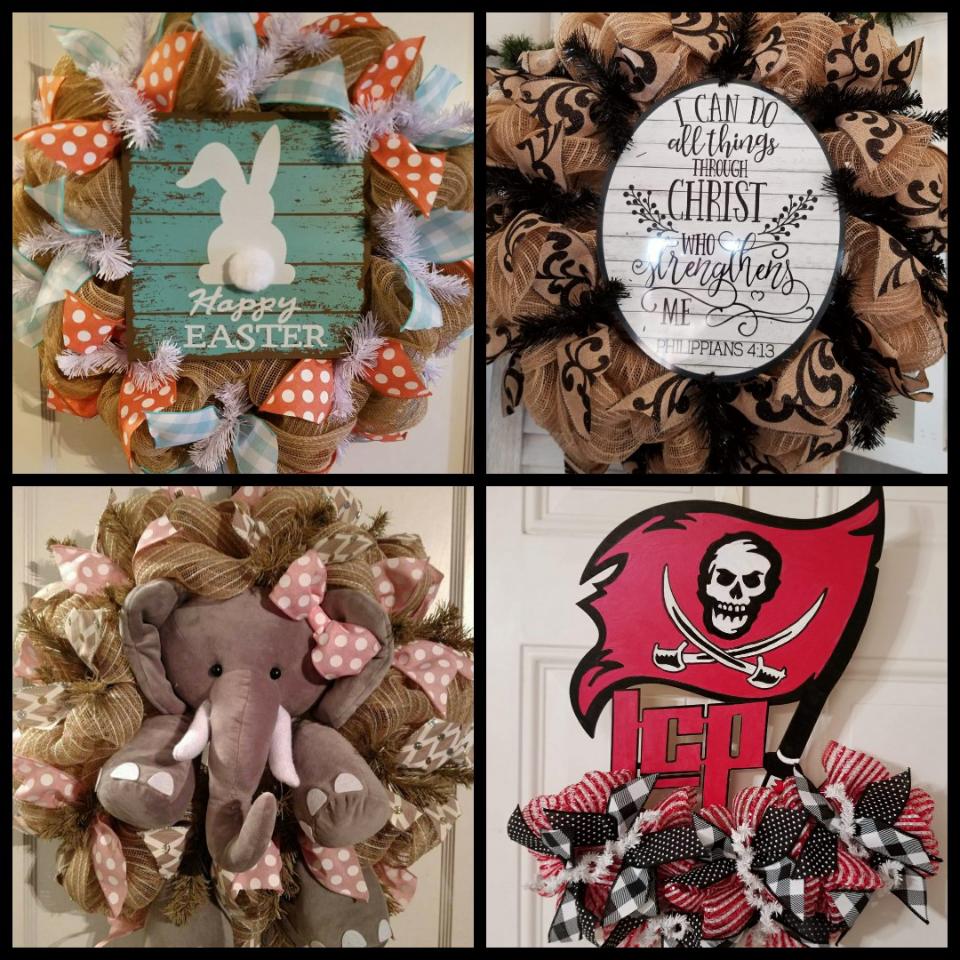 Deck'em Doors - Brownfield, TX
Deck'Em Doors offers Door Wreaths and other Door Decor for every decorating style. They specialize in Mesh Wreaths, Ornaments & Stocking Stuffers, so for that special Holiday have Deck'Em Doors create that one of a kind door decor for you to display year after year. Deck'Em Doors is exclusive to the Marketplace and located in the East end of the Yellow Building at Prairie Blossom. Follow Deck'Em Doors on Facebook.
Gemstone Expressions - Lubbock, TX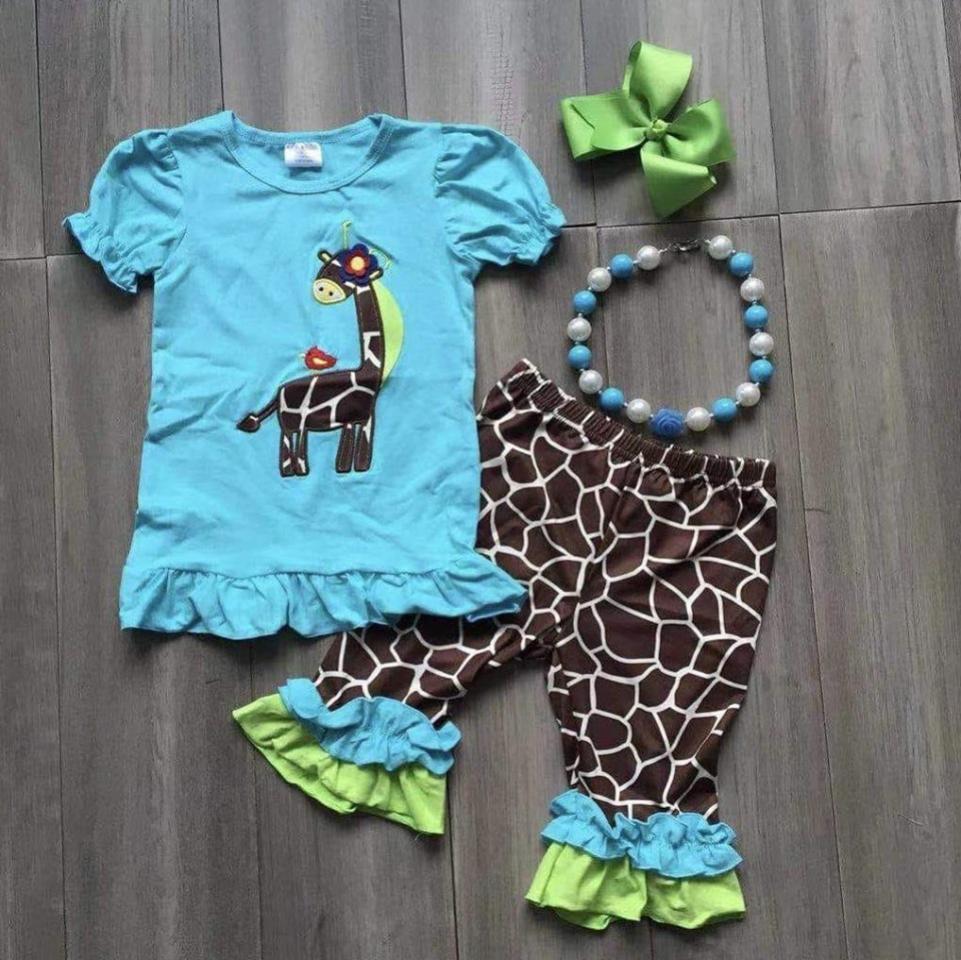 Glorious Boutique - Lubbock, TX
Glorious Boutique offers girls clothing and accessories. Clothing sizes 0/3 mo to 8 yr. They also offer a large variety of bows in several sizes including custom made bows to match any outfit. They accept custom orders for Birthday outfits which can include shirt, tutu, necklace, and even a bow to match most birthday themes. Glorious Boutique also offers barefoot sandals, baby shoes, necklaces, suspenders, bow holders, kids decor, and so much more. They are located at the Purple Cottage on the West End of the Marketplace. Join the Glorious Boutique Facebook group for the latest styles and sales.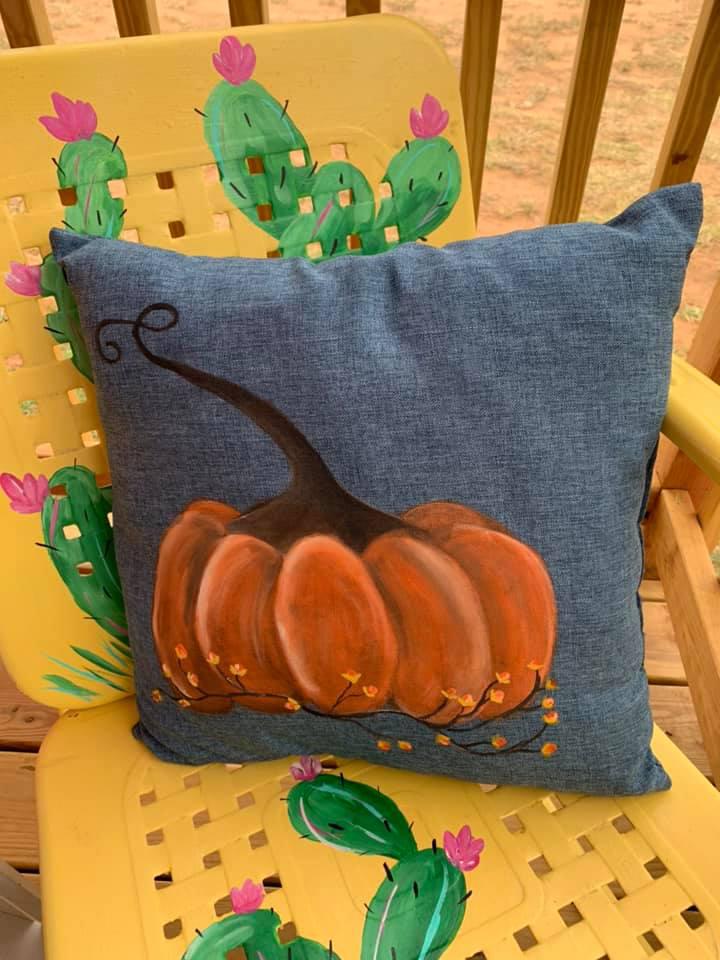 Norman Five Art - Smyer, TX
Norman Five Art is far beyond talented, everything is handmade, handpainted & handcrafted. Door hangers, Custom Paintings on a wide range of surfaces, Home & Seasonal decor, Spirit shoes and Woodwork. Norman Five Art is located in the Tan Cottage at the West End of the Marketplace and an exclusive Merchant to our Market.
You can find Norman Five Art on Facebook, Instagram & Etsy.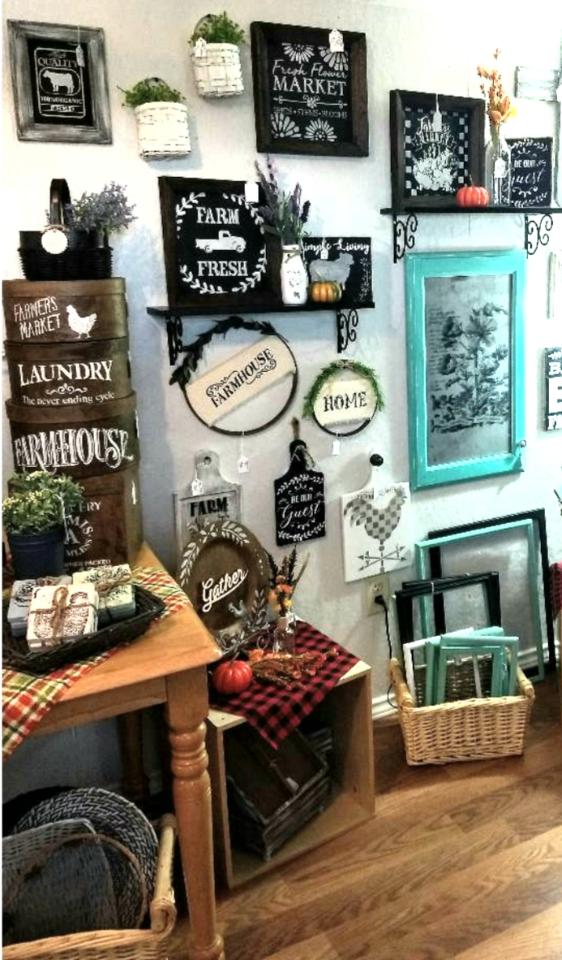 The Rustic Crown - Lubbock, TX
The Rustic Crown is a self taught artisan with over 3o years of experience. They do custom on most of the items that they sell. Seasonal & Everyday Decor, Farmhouse, Fall & Christmas Decor is their specialty. Along with hand painted furniture and windows. The Rustic Crown is exclusive to Prairie Blossom Marketplace and they are located in the Blue Cottage at the East End of the Marketplace. Follow The Rustic Crown on Facebook & Instagram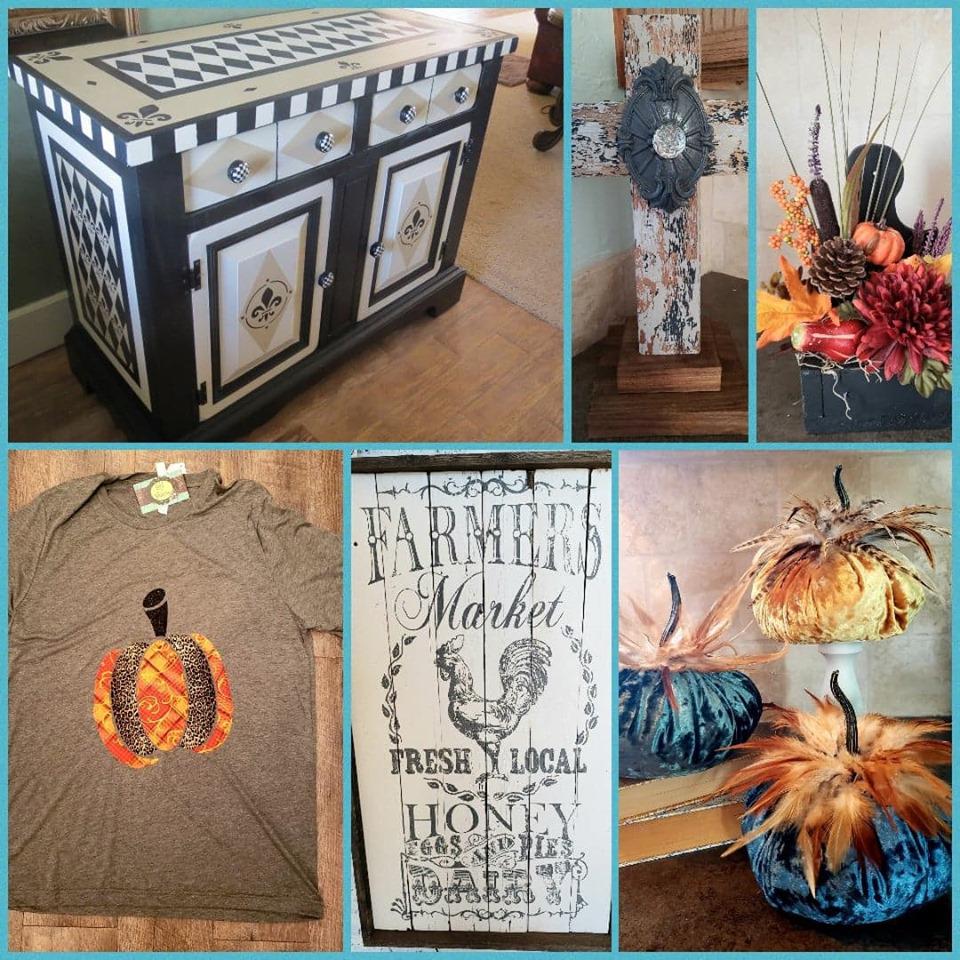 Wild & Whimsy Furniture and Decor - Lubbock, TX
Wild & Whimsy Furniture and Decor is a Fusion Mineral Paint Merchant and A Maker's Studio Retailer and carry several lines of Paint Supplies and Products.
In addtion they have handpainted/handcrafted decor items, crosses, welcome posts, seasonal decor, inspirational signs and outdoor decor. They also have repurposed/reloved/handpainted furniture, handcrafted faux floral & plant arrangements and offer make n take parties. Wild & Whimsy Furniture and Decor is located in the Tan Cottage on the West end of the Marketplace. They are open Thursday, Friday & Saturday, 10am to 4pm everyweek including the Marketplace Weekends, they also offer in-store or online shopping, curbside pickup or free local delivery on purchases over $50.
Follow them on Facebook, Instagram or their website @ www.wildandwhimsydecorandboutique.com
On various weekends we usually have a rep from several of these wonderful Direct Sales Companies. Follow us on Facebook & Instagram for the weekend line up.
DoTerra, Origami Owl, Scentsy, Color Street, Steeped Tea, Thirty-One, Dot Dot Smile, Mary Kay, Nu Skin, Arbonne, Lula Roe, Pink Zebra, Chalk Couture, Tupperware, It Works, Perfectly Posh, Young Living, Thrive, Senegence, Younique, and Lilla Rose
Food, Beverage & Dessert Truck Vendors
Whimsy Delights - Wolfforth, Tx
Whimsy Delights offers delicious homemade snacks. Brownies, Cookies, Candies, various flavored Granola, Chex Mix, Caramel PuffCorn, Pretzels & Candied Pecans & Walnuts, in addition to bagged Chips, Pretzels & other Salty Snacks, they also offer Seasonal Drinks including canned Sodas, Italian Creme Sodas, Flavored & Non Flavored Teas, Flavored Lemonades, Hot Cocoas, and Coffee. Whimsy Delights is located in the Black Cottage and exclusive to Prairie Blossom Marketplace. Follow Whimsy Delights on Facebook for weekend items available.